June 3 – November 11, 2023 | Group Runs at The Diamond
Celebrating 22 years of training!
Need help preparing to run a marathon? Looking to make new friends while you train? Then look no further than the Sports Backers Marathon Training Team, designed to motivate and train individuals for the Allianz Partners Richmond Marathon. You'll find yourself not just equipped with a detailed 23-week program, but a great crew of experienced coaches and inspirational teammates as well. One of our favorite perks? A dedicated SAG team that supports the weekend group training session. That's right… water stops and Nuun right there for you while you TRAIN. So let Richmond's running community carry you to 26.2… when you hit that final stretch at the Allianz Partners Richmond Marathon, you'll be glad you didn't go it alone!
MTT has an all new walking team! If a power-stroll is more your vibe sign up and come train for 26.2 with others looking to see the sights while speed walking. This crew is still hustling though! In order to meet the Allianz Partners Richmond Marathon 7-hour course time limit we'll be pushing participants to maintain a 16 min per mile pace while training. The has it's own schedule and dedicated walking coaches. Come walk it out with us!
Marathon Training Team Fees
Early Bird Pricing, November 13 – 17: $165
November 18 – May 17: $175
May 18 – July 5: $185
Many of my running partners and close friendships have been developed as a result of MTT! It motivates me on weekends throughout the summer to stick to my plan which has resulted in me achieving many of my goals.

– Brittany Easter
The teams, coaches, and information we received were all amazing and exactly what I was hoping when I signed up. This was my first year and I knew nobody going in, but came away with a bunch of new running friends and a lot more knowledge about marathon training/running.

– Chris Strauss
Marathon Training Team registration includes:
23-week training program. Training begins Saturday, June 3 or Sunday, June 4, with a detailed schedule for you to follow
Organized and supported weekly group runs on your choice of Saturday or Sunday mornings
Personal guidance from our veteran team of experienced coaches
Opportunity to earn virtual badges through milestone and challenge completion
A special Sports Backers Marathon Training Team shirt and a technical race shirt
FREE entry in the 46th Allianz Partners Richmond Marathon on November 11 and all associated race benefits
Special Race Day support along the course from coaches
Clinics on subjects like nutrition, running attire, and other related topics
Register Now
Print out mail-in entry form
Through MTT, my circle of friends has grown significantly. I now have a group of friends that I regularly hang out with and run with during the off season as much I do during the training season.

– Erin Folkenroth
Please note: Training Team entry fees are non-refundable and entries are non-transferable, no exceptions.  Once we receive your entry, you will not receive a refund if you cannot participate.
Already signed up for the marathon and want to participate in the training team? No problem! Just click here and follow the prompts to Transfer to Another Race. The system should only charge you the difference between the marathon and the training team, please contact us if it charges you the full amount. If you originally paid by check or you deferred your registration please email [email protected] for assistance transferring.
Income Based Rate
At Sports Backers, our mission is to inspire people to live actively. Engaging underserved populations is one of our core values and one way we act on this value is by offering Income Based Rates for our events. These special rates are offered to those who qualify and would otherwise not be able to participate.
Those who qualify are eligible for the special $40 rate for the Sports Backers Marathon Training Team. To learn more and apply please visit the Income Based Rate page.
Questions? Need more information, please email [email protected].
Entry Confirmation
Already registered? You can confirm your entry here.
Additional Info
If you can't find the information you are looking for below, please email the head coach.
Important Rules & Notes
You must be at least 16 years of age to participate. If you are under the age of 18, you must have a parent/guardian registered for the training team and present for all group training sessions.
Training Team entry fees are non-refundable, no exceptions. Once we receive your entry, you will not receive a refund if you cannot participate or are unable to complete the program.
You may defer your 2023 Sports Backers Marathon Training Team entry to the 2024 Marathon Training Team through July 10 for $20. After that date, there will be no more deferrals. Please note that your free entry in the 2023 Allianz Partners Richmond Marathon, by itself, may not be deferred to the 2024 event.
If you choose to run the CarMax Richmond Half Marathon or VCU Health Richmond 8k, rather than the Allianz Partners Richmond Marathon on November 11, you may do so for no additional cost. You will be able to make this switch from late June through the expo.
All SAG/water stops are cup-less so you must be prepared with your own hydration device.
Strollers/Baby joggers and/or ANIMALS are not permitted at group runs or in the Allianz Partners Richmond Marathon.
*Please reach out to 

[email protected]

 if your animal is a certified service animal
Head Coach
Carrie Parker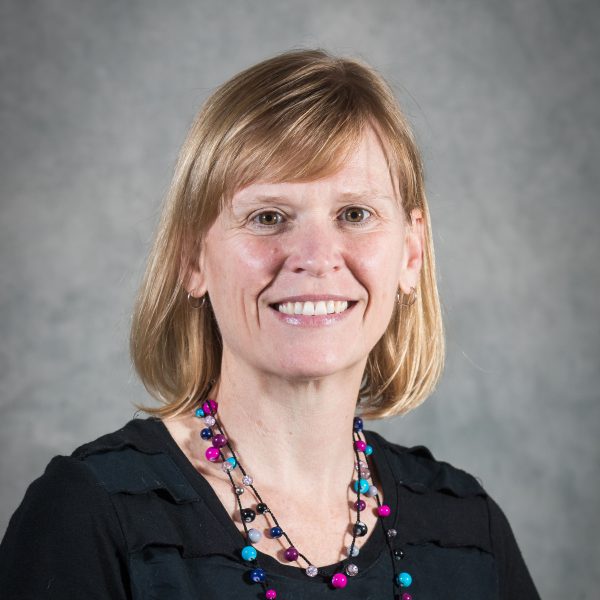 Carrie helps lead the Team, bringing with her eleven years of experience with the MTT and five years coaching the YMCA 10k Training Team. She actively supports and trains with many athletes within our local community. Carrie is certified as an RRCA Adult Distance Running Coach. She's deeply grounded with the desire to see everyone get active and happy, regardless of the speed or the distances…so let's get moving!
Fitness Requirements to be on the Marathon Training Team
There is a 7-hour time limit to complete the Allianz Partners Richmond Marathon, so that requires maintaining an average pace of about 16 minutes per mile for the entire 26.2 miles. Based on the industry standard pace calculators, comparable times would be about 3 hours, 20 minutes for a half marathon or 1 hour, 30 minutes for a 10k. Each participant should be able to comfortably finish four miles several times per week prior to starting the Training Team on June 3/4. We will monitor the progress of all of our participants during the early part of our training to make sure you have the fitness to complete the marathon in the required time.
Clinics
There will be clinics held on everything from injury prevention to nutrition to shoes. Clinic details will be posted in the early summer.
Safety and COVID-19
The Sports Backers team wants to keep you moving, but only in a way that keeps our participants, volunteers, staff and communities safe and healthy.
We can assure you that we have our eye on all of the most recent COVID-19 guidelines and will make updates to our event as needed to stay within those guidelines, but most importantly to keep you safe.
Any updated COVID-19 safety policies and procedures can be found here.