August 10 – November 16, 2019
Celebrating 11 Years of Training!
It turns out one really is the loneliest number… especially when you're training for a half marathon. So join up with other motivated runners as you embark on a 14-week program that prepares you for the Markel Richmond Half Marathon, a companion race of the VCU Health Richmond Marathon. Our training teams have an incredible corps of experienced coaches, as well as dedicated SAG support for those long Saturday runs, and we even offer informational clinics to keep you up-to-date on the latest in gear, nutrition, injury prevention and more. Did we mention this might be the coolest way to meet people in Richmond? Okay, so we don't have proof, but we can guarantee you'll end up with a few more pals than you had before.
There isn't one thing I can think of to make this team any better. All of the coaches and SAG folks do an amazing job. I talked my sister in to doing the training this year and within the first couple of weeks she said, "Now I know why you love this so much!" Thanks for another great 14 weeks and race!

– Denise Carroll
This was my second year on the team and I absolutely loved it. I shaved 6:40 off my time! I also had the motivation to get up and run distances I never thought I could because of the training team. It's such a fabulous experience. I am so thankful that I found this group. It has helped me challenge myself in ways I never thought possible. Thank you for all you do to organize us and keep us motivated!

– Rachel Pryor
I enjoyed every part of the training team and running my first half! The coaches were incredible and the support from other participants was amazing. I had no idea what to expect, and I was truly blown away by the camaraderie. The race itself was spectacular! I felt very prepared and capable. I loved seeing, hearing and being joined by the coaches on the route! Thank you so much for such an incredible experience! I am looking forward to next year!

– Sarah Golightly
Half Marathon Training Team registration includes:
14-week training program starting on Saturday, August 10, or Sunday, August 11 (you choose the day), with a detailed written schedule for you to follow
Personal guidance from veteran coach Ro Gammon and her team of experienced coaches
Organized and supported weekly group Saturday or Sunday morning runs from City Stadium
A special Sports Backers Half Marathon Training Team shirt and technical race shirt
FREE entry in the 2019 Markel Half Marathon and all associated race benefits
Special Race Day support from coaches along the course
Exclusive clothing drop on Race Day
Special clinics on subjects like nutrition, running attire, and other related topics (pre-registration required; seating limited)
Half Training Team Fees
$140 through August 2
$155 after August 2
Registration
There are two ways to register:
Register online through September
Print out an entry form and mail it in with a check.
PLEASE NOTE:  Training Team entry fees are non-refundable and entries are non-transferable, no exceptions. Once we receive your entry, you will not receive a refund if you cannot participate
Already signed up for the half marathon and want to participate in the training team? No problem! Just click here on switching-races and follow the prompts. The system will charge you the difference between the training team fee and your half marathon entry fee you've paid for the event. Just indicate if you'd like to train with the novice or intermediate group, your typical pace per mile and your most recent 10k time.
Income Based Rate
At Sports Backers, our mission is to inspire people from all corners of our community to live actively.  Engaging underserved populations is one of our core values and one way we act on this value is by offering Income Based Rates for all of our training teams.  These special rates are offered to those who qualify and would otherwise not be able to participate.
Those who make $25,000 or less annually or receive proven TANF, Food Stamp or Energy Assistance Benefits from Social Services and are not currently claimed as a dependent by anyone making above $25,000 annually are eligible for a special $25 rate for the Half Marathon Training Team  Please provide one of the following documents for verification:
Verification/Eligibility letter from Social Services
Most Recent Tax Return
For those that qualify for the income-based entry fee, please come by our office or mail this completed form and your verification document to Sports Backers, 100 Avenue of Champions, Richmond, VA 23230
For more information, please call (804) 285-9495 x250.
Entry Confirmation
Already registered? You can confirm your entry here.
Additional Info
If you can't find the information you are looking for below, please email the head coach.
Important Rules & Notes
Once you have registered for the Sports Backers Half Marathon Training Team, there will be no refund of entry fees if you are unable to complete the program.
If you choose to run the Richmond 8k rather than the Markel Richmond Half Marathon on November 16, you will be allowed to do so for no additional charge.
You may not defer your 2019 Sports Backers Half Marathon Training Team entry nor your free entry in the 2019 Markel Richmond Half Marathon to the 2020 event.
Strollers/Baby joggers are not permitted at group runs or in the Markel Richmond Half Marathon.
Head Coach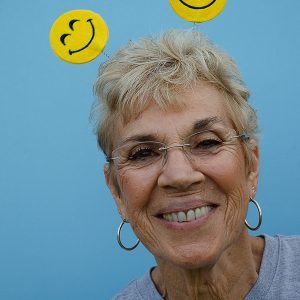 Veteran coach Ro Gammon will again lead the Sports Backers Half Marathon Training Team. Ro has been the popular head coach of the Half Marathon Training Team since its inception and for the Midlothian YMCA 10k Training Team since 2001. She also served as a Marathon Training Team coach for eight years. She is a certified personal trainer and running coach and has served as an Educator and Coach in the Powhatan School System for 34 years.
Saturday and Sunday Group Runs Offered
You have the option to do your Group Runs on Saturday or Sunday mornings from City Stadium. Please indicate your preference on the entry form. There is a limit of 800 participants in the Saturday group run sessions and a limit of 400 participants in the Sunday group run sessions. The first group runs will be Saturday, August 10 and Sunday, August 11. There will be a short introductory meeting beginning at 7:30 a.m. followed by our first group run. Beginning the following week, starting times will change depending on team assignments. You will receive emails updating you on your start times.
Fitness Requirements to be on the Half Marathon Training Team
There is a four-hour time limit to complete the Markel Richmond Half Marathon on November 16, so that requires running a good portion of the 13.1 miles. We do not have a "walking" group for the Training Team. You must be at least 14 years of age to participate. If you are under the age of 16, you must have a parent/guardian registered for training team and present for all training runs.
Clinics
There will be clinics held on everything from injury prevention to nutrition to shoes. A schedule of these events will be given to registered Half Marathon Training Team members.  Pre-registration is required.  Registration links will be emailed out closer to clinic dates.  Seating is limited.
Directions to City Stadium
Weekly Group Training runs take place at:
Richmond City Stadium
3201 Maplewood Avenue
Richmond, VA 23221
From the North: Interstate 95 South (exit 79) to 195 South (Downtown Expressway). Follow for 3 miles and take Rosewood Avenue Exit. Turn left on McCloy Street. Stadium is on the right.
From the South: Interstate 95 North (exit 74) to 195 North (Downtown Expressway, TOLL road, 50 cents). Take Rosewood Avenue Exit. Turn left on McCloy Street. Stadium is on the right.
From the West: Interstate 64 East to Interstate 195 South (Downtown Expressway). Follow for 3 miles and take Rosewood Avenue Exit. Turn left on McCloy Street. Stadium is on the right.
From the East: 64 West to 95 South. Take 195 North (Downtown Expressway). Follow for 3 miles and take Rosewood Avenue Exit. Turn left on McCloy Street. Stadium is on the right.